The advantages of pultruded FRP Sections
1. Corrosion resistant and anti-aging
2. Non-conductive and non magnetic
3. Light weight and high strength
4. Long service life and maintenance-free
5. Bright color and good appearance
6. Easy of installation and dimensional stability
7. Water-proof
The raw materials for pultrusion include a liquid esin mixture (containing resin, fillers and specialized additives) and reinforcing fibers. To achieve the ein forcement purpose, materials in continuous forms such as rolls of fiberglass mat and doffs of fiberglass roving are used. During the pultrusion process, the raw materials are pulled through a heated steel forming die.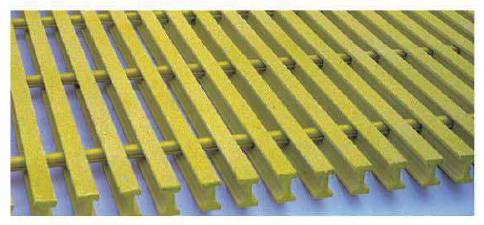 • High Content of Fiberglass
• Extremely High Unidirectional Strength and Stiffness
• Accommodates long spans and higher load capacities
• Good Corrosion Resistance
• Low Maintenance & Installation Cost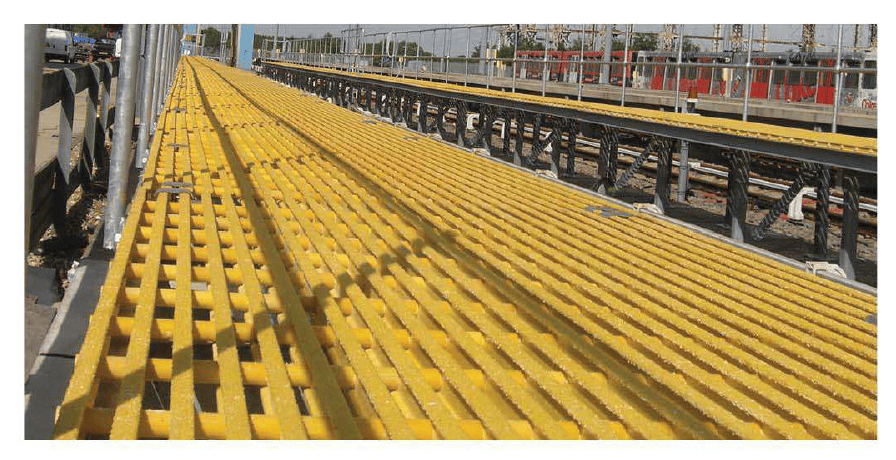 Pultruded Grating Specification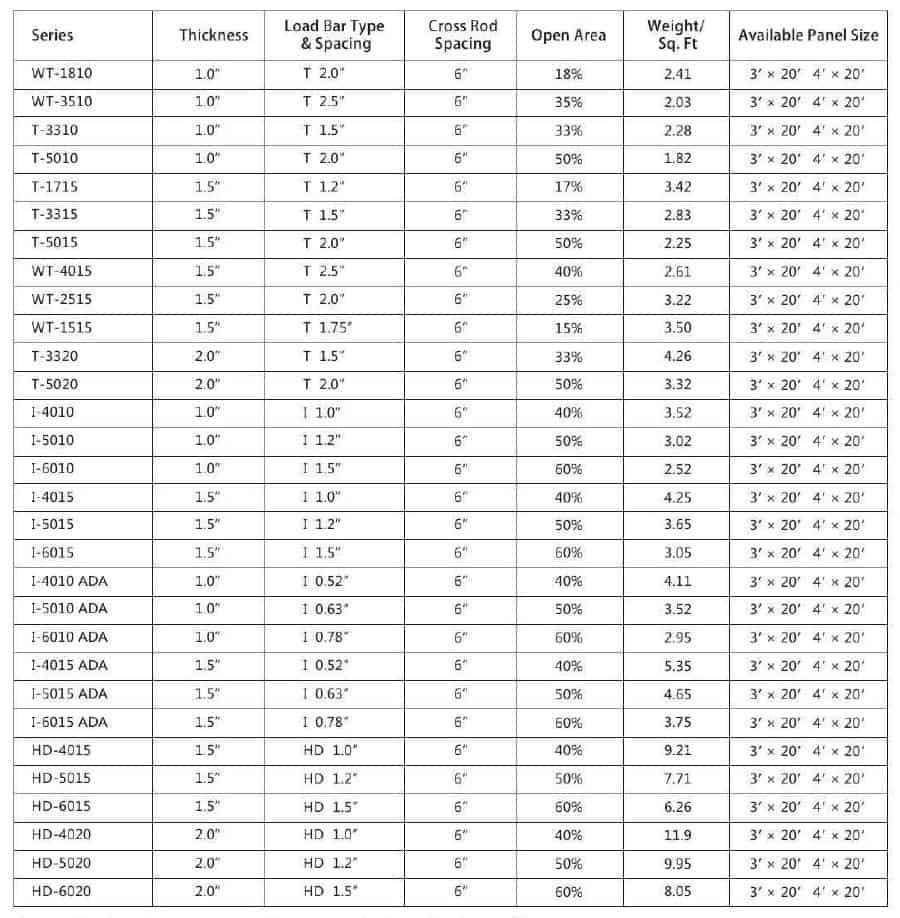 Note:
1. Panel weight may vary according to type of resin used and top surface.
2. Spacing between bar centers.
3. Other thicknesses and sizes are available upon request.
Pultruded Grating load and Deflection Data

The designer shoúld not exceed MAXIMUM-RECOMMENDED load at any' time, MAXIMUM LOAD represents a 3 : 1 factor of safety on ULTIMATE CAPACITY. ULTIMATE CAPACITY represents MAX LOAD observed at"ìnitiaI fracture.
Walking loads for maintenance traffic are typically a live load of 6.0 PSF. Deflections.for worker corrrfort aretypìcaIly limited to 3/8 " or PPAN divided. by 120 under full live load. For a firmer feel under full live load or a line load 250 lbs/ft of width, limit deflection's to 1/4 ° or SPAN dî›vided"by 20.õ. The loads: represented are for STATIC LOAD CONDITION at ambient temperature.
Deflections for impact loads. or dynamic Idads.will MULTIPLY the deflections sho.vvn. by 2. Long tetm loads will resu[t ìn added deflection due to.creep in the material ąnd will require higher factors of safety to ensure acceptabIe performance.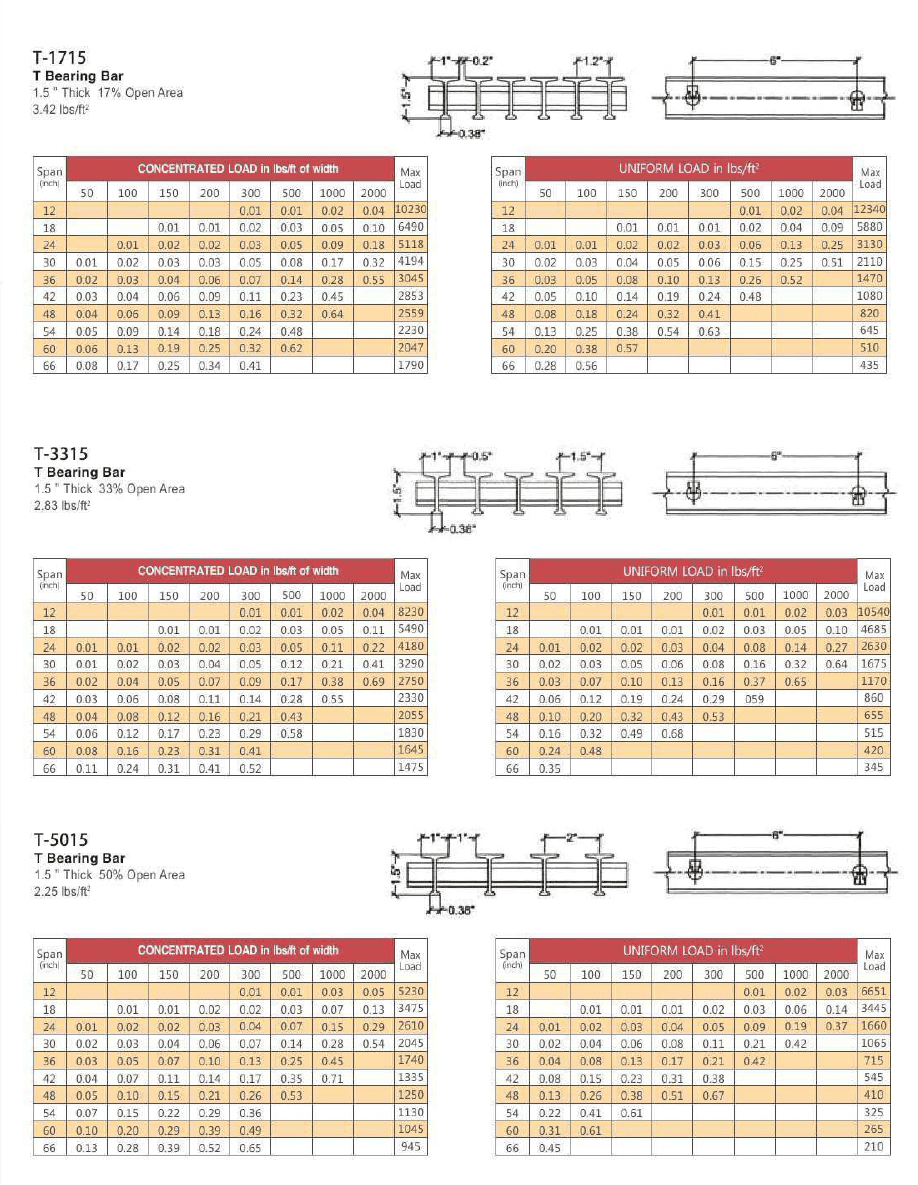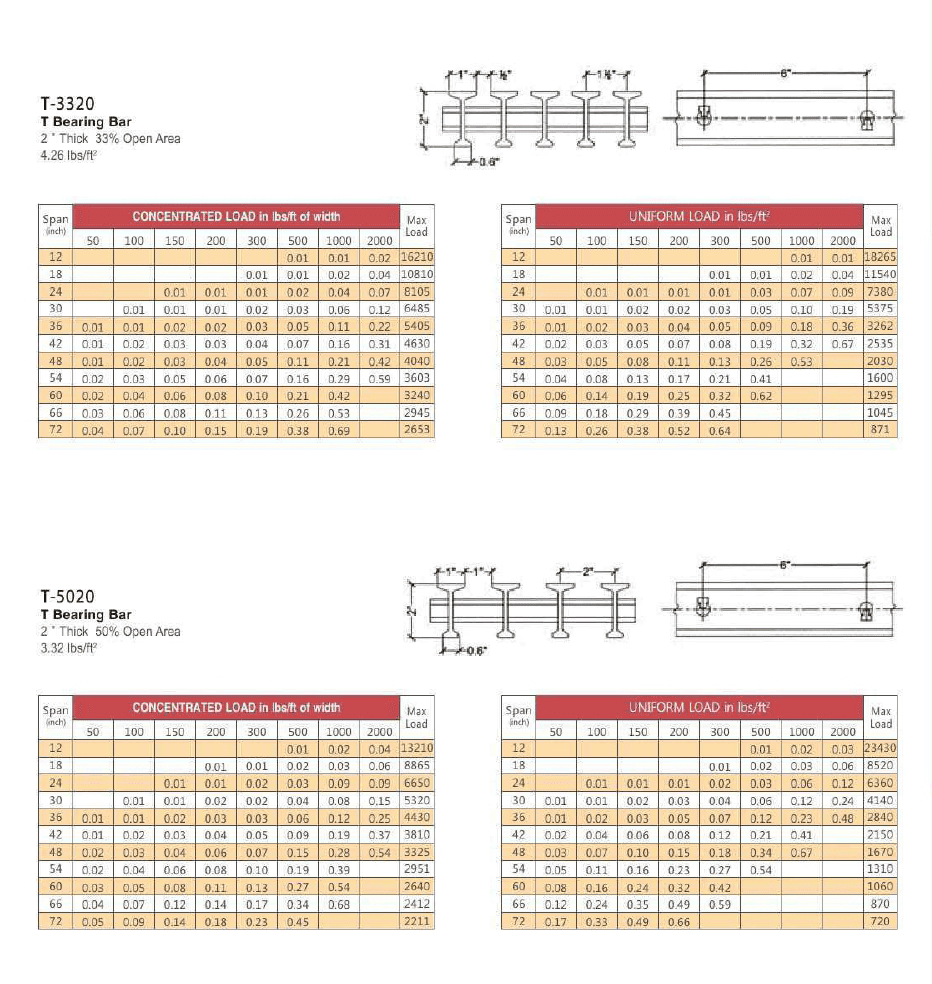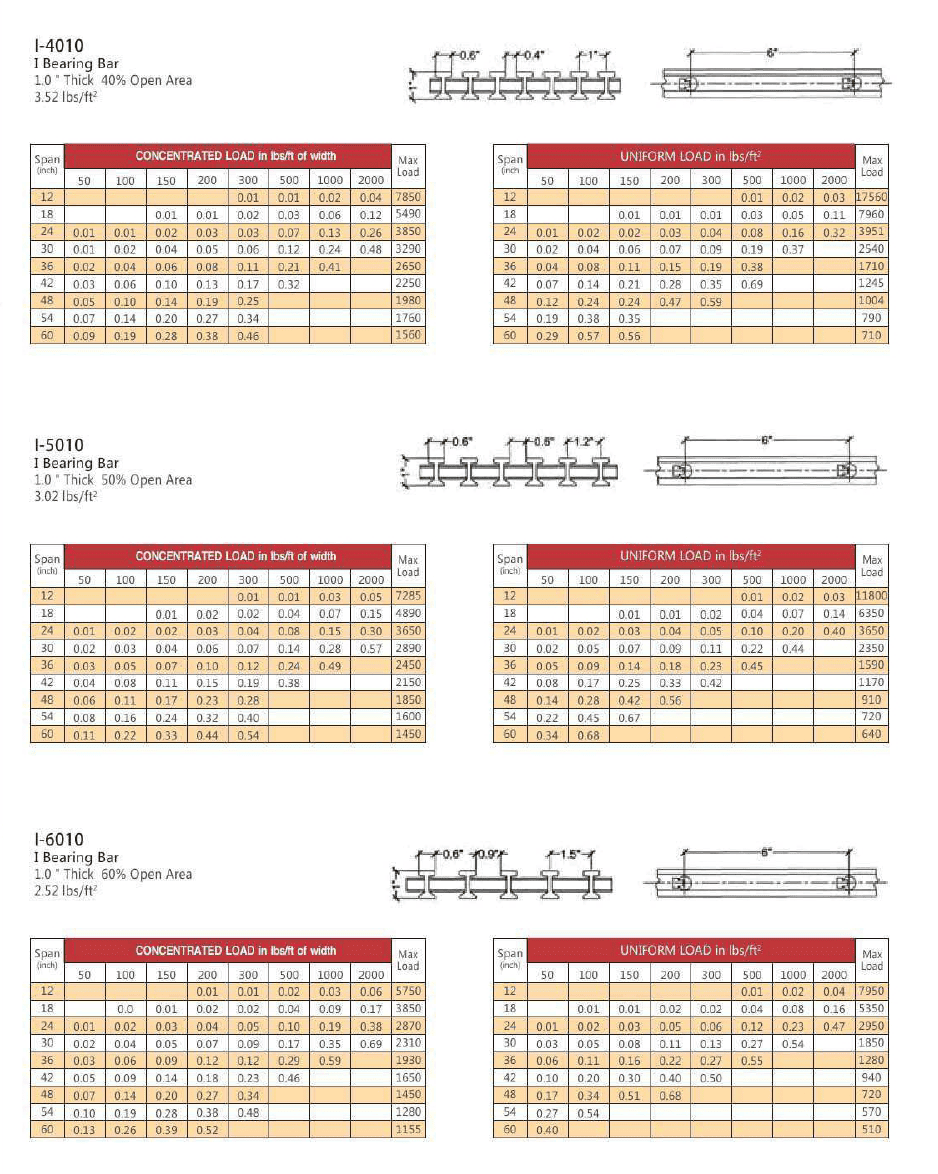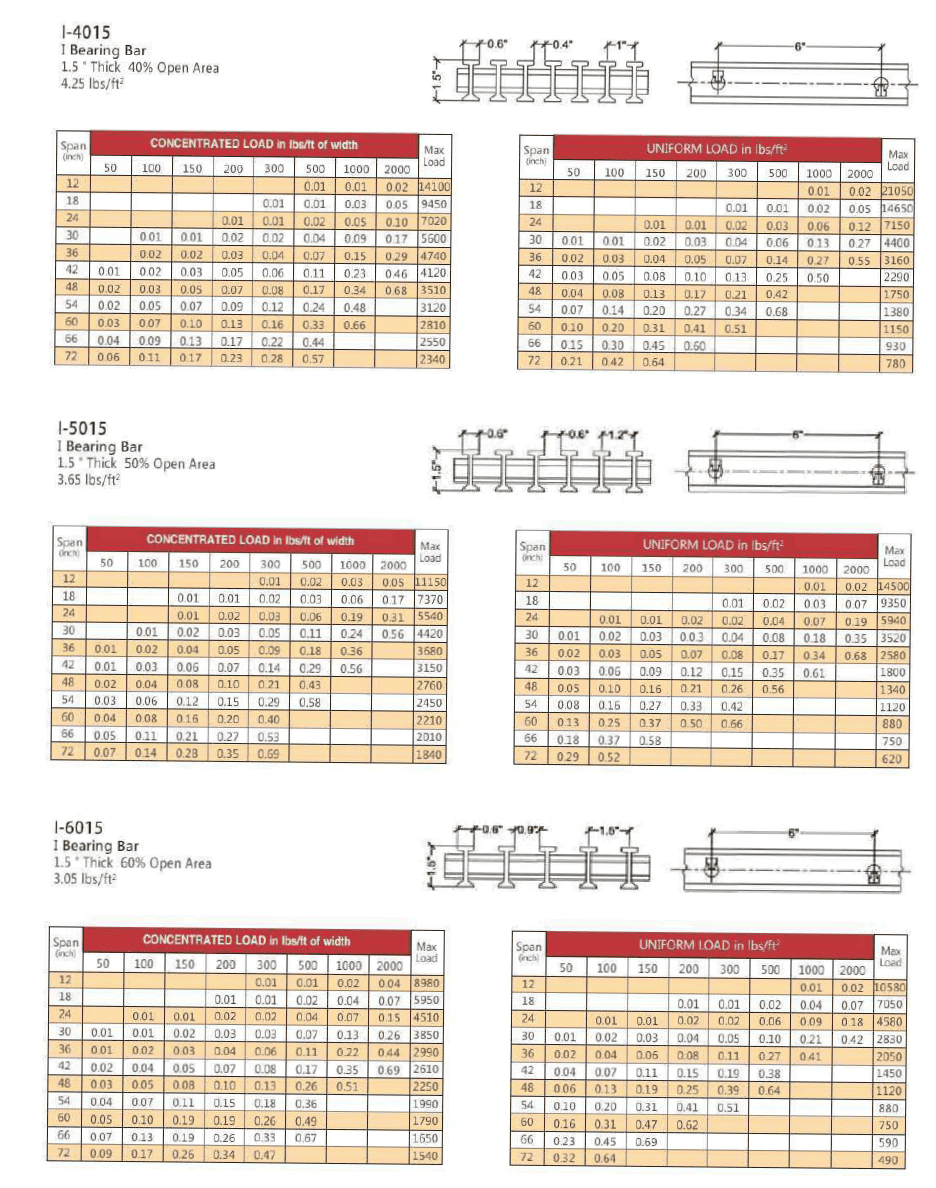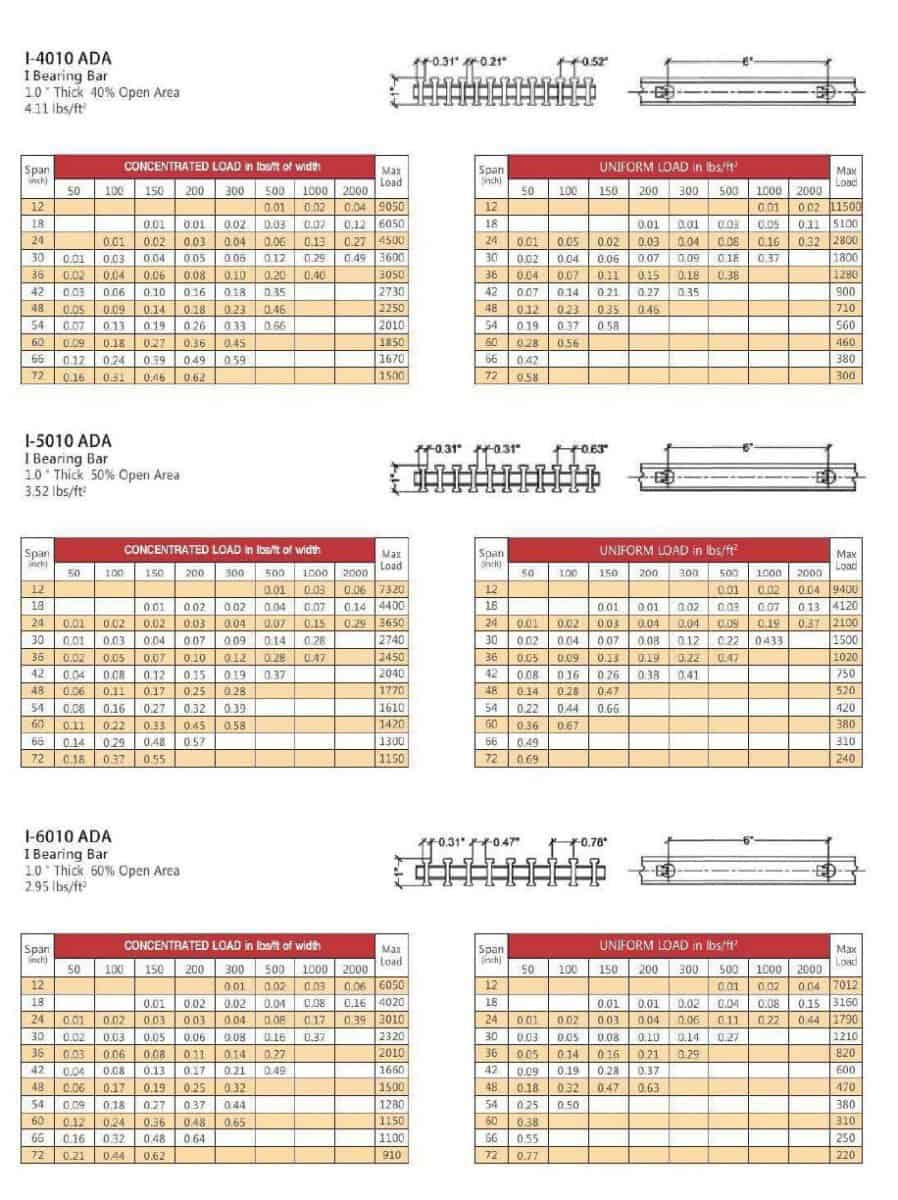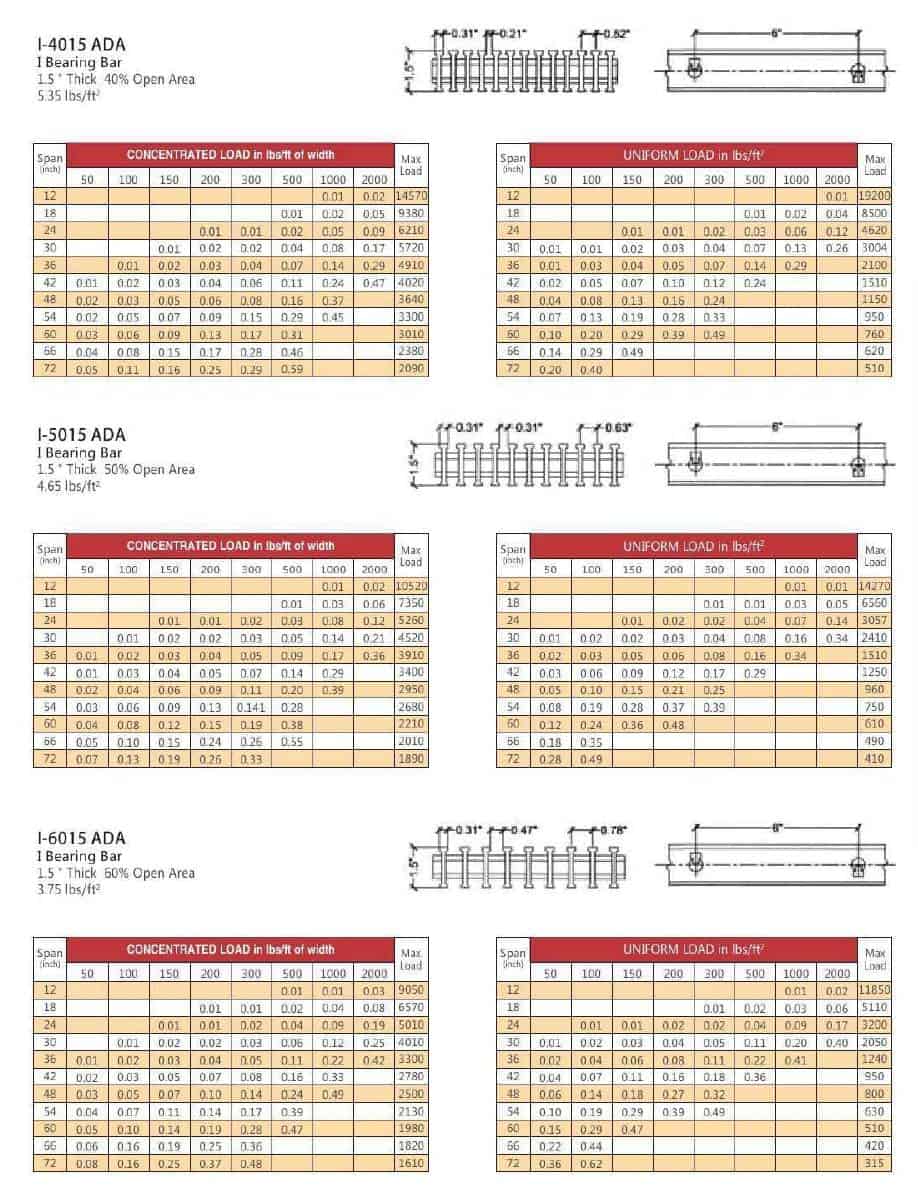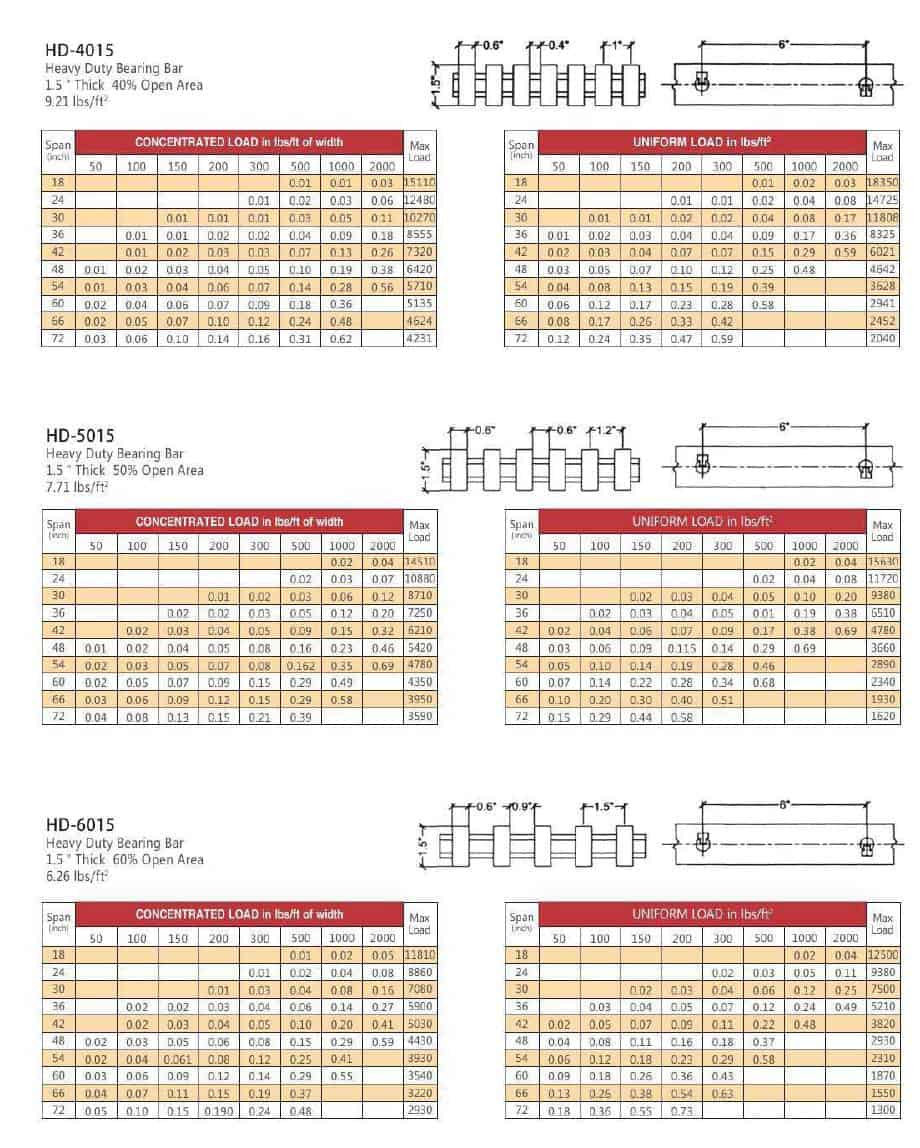 KENTEC COMPOSITES
Chemical Resistance Guide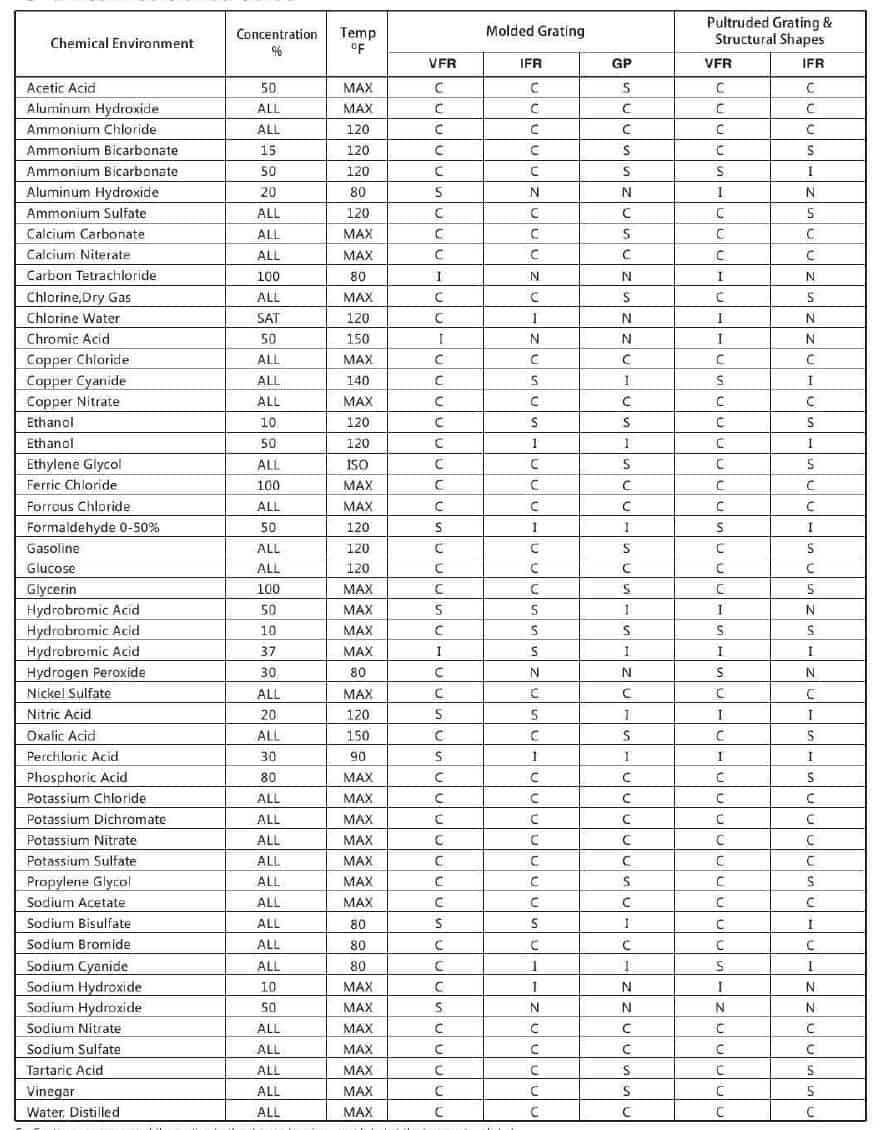 C= Continuous exposure of the grating to the chemical environment listed at the temperature listed.
5= Frequent exposure of the grating to splashes and spills from the chemical enviroment Jisred with that environment at the temperature listed.
I =Infrequent exposure of the gratin to splashes and spills from the chemical environment listed with that environment at the temperature listed and the spill immediately cleaned up or washed from the grating.
k = Not recommended tor the concentrations and temperatures listed.