Covered Fiberglass Grating

Covered Fiberglass Grating
All About Molded Grating Products
At Kentec Composites, we take pride in offering top-quality Molded Grating products that cater to a wide range of industrial needs. Our Molded Grating products are engineered to deliver exceptional durability, safety, and versatility for various applications. Here's everything you need to know about this remarkable solution: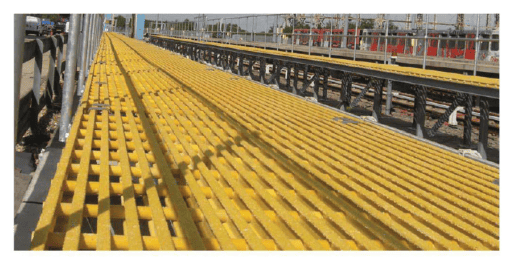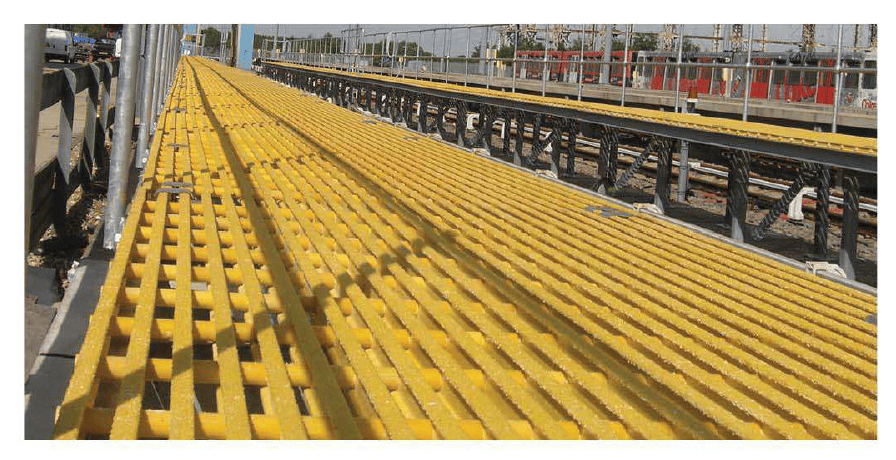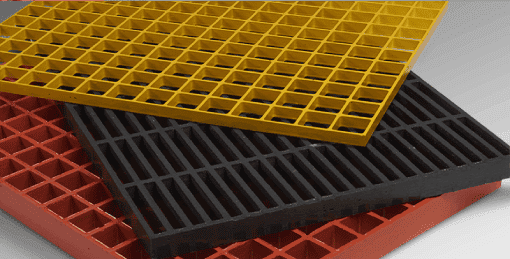 What is Molded Grating?
Molded Grating, also known as Covered Fiberglass Grating, is a popular choice in industries where safety, corrosion resistance, and low maintenance are paramount. It is a type of industrial fiberglass grating that consists of glass fiber reinforcements embedded in a thermosetting resin matrix.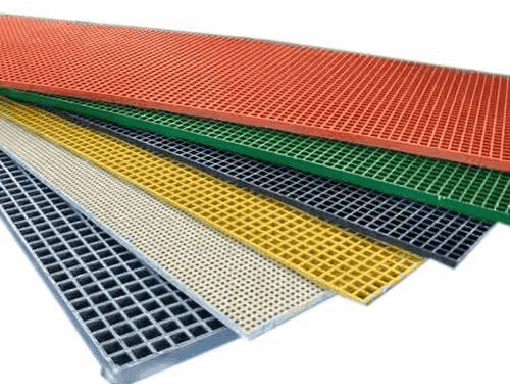 Industrial Fiberglass Covered Grating
Our Molded Grating is designed to withstand harsh environments, making it suitable for industries like construction, chemical processing, marine, and more.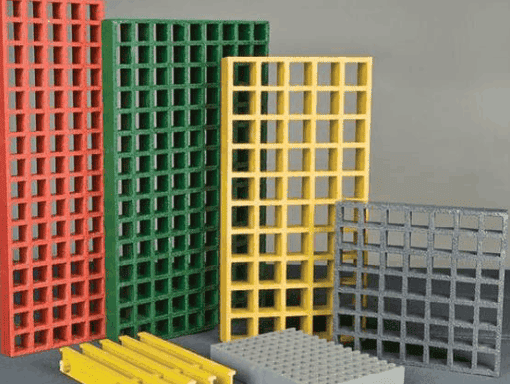 Key Features and Benefits
Covered Molded Fiberglass Grating: Our Molded Grating products are covered with a protective layer that enhances their resistance to corrosion, chemicals, and UV radiation. This cover not only adds to the durability but also makes it low maintenance, reducing long-term costs.
Why Hire Kentec Composites for Molded Grating Products
When you choose Kentec Composites for your Molded Grating needs, you benefit from our years of expertise and commitment to delivering the best solutions for your projects. Here's why we are the preferred choice for Molded Grating:
Covered Fiberglass Grating Suppliers: We are renowned as trusted Covered Fiberglass Grating suppliers, providing reliable products that meet industry standards.
Quality Assurance: Our Molded Grating products undergo rigorous testing to ensure they meet and exceed safety and durability standards. At Kentec Composites, quality is paramount.
Experienced Team: Our team comprises of experts with extensive knowledge of fiberglass grating products, ensuring professional and precise installations.
Versatility: Whether it's for the construction industry, chemical processing, marine applications, or any other industrial need, our Molded Grating is versatile and customizable to meet your specific requirements.
Customer-Centric Approach: We prioritize your needs and preferences, offering personalized solutions that align with your project goals.
Cost-Effective Solutions: Our Molded Grating products are not only durable but also cost-effective, helping you save on maintenance and replacement expenses.
Reliable Support: Kentec Composites offers ongoing support, maintenance, and guidance to ensure the longevity of your Molded Grating products.
Ready to experience the benefits of Molded Grating by Kentec Composites?
With our expertise, commitment to quality, and customer-centric approach, we are your trusted partner in delivering reliable Molded Grating solutions for your industrial needs. Contact Us Today!